Binion's Roadhouse
Hendersonville NC Steakhouse Restaurant & Bar
Home of the Perfect Steak
Serving Grilled Steaks, Chicken, Burgers, BBQ Ribs, Famous Tombstone Tea & Ice Cold Beer

News, Views, Happenings & More!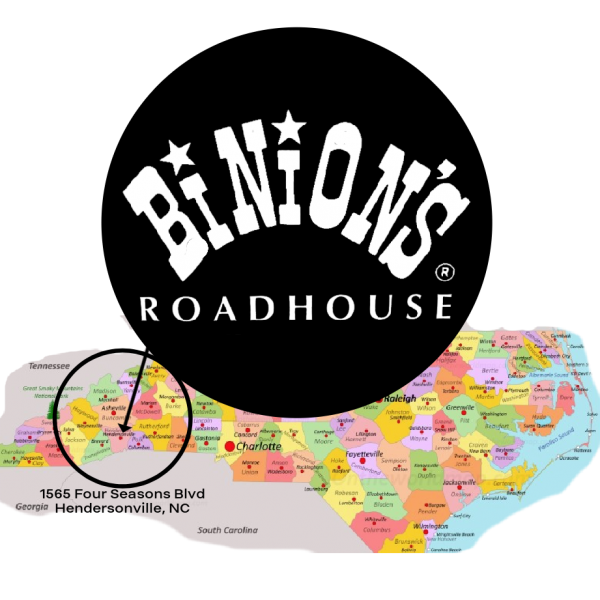 Heard several guys talking the other day. One of them said, "You've GOT to go to Binion's Roadhouse in Hendersonville, NC!" Another guy said he'd never been to Hendersonville, NC or Binion's. He said. "Where in North Carolina are these places?"
So this post is for the one guy who's never been here. Let's just call him, Bill. Bill, "We're way over here near Greenville and Spartanburg, SC and not far from Knoxville." "We're in the Mountains!"

MAKE MY DAY!
Shelly Enjoys a


Tombstone Tea


'N Peanuts!
Popcorn Sutton's
Last Still
Learn More
THE CARL SANDBURG
1829 OAK