Binion's Roadhouse
Hendersonville NC Steakhouse Restaurant & Bar
Home of the Perfect Steak
Serving Grilled Steaks, Chicken, Burgers, BBQ Ribs, Famous Tombstone Tea & Ice Cold Beer

News, Views, Happenings & More!

How many restaurants do you visit that ask EVERY TABLE  to evaluate their dining experience? We've been asking for honest customer opinions LONG BEFORE Internet Review Sites began asking people to write reviews. The truth is, anybody can post a review…..even if they've NEVER been to the restaurant! 
Binion's has excellent Management and Staff but the most important votes are cast by our customers who have spent their hard earned $$ and 1 – 1/2 Hours here……..and WE'VE BEEN  LISTENING CAREFULLY  SINCE 1975!  
Every 7 days we empty our COMMENT BOX and do a CC REPORT for Management & Staff. Our last report was dated 2/11/19. We served 1000's, received 175 Comment Cards and had 4 negative comments! NONE of the negatives were nightmarish, just honest opinions about things we could have improved upon…..and we agree. 
You can TRUST BINION'S because we RELY ON YOU to tell us the TRUTH!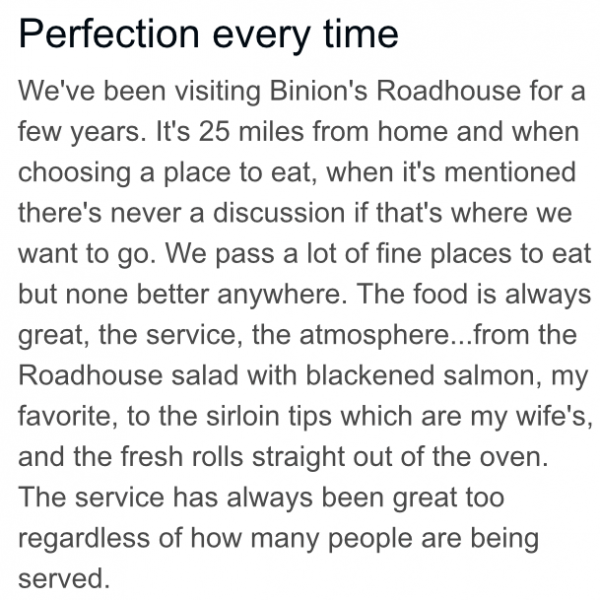 Binion's receives MANY wonderful reviews from GREAT folks near and far. Some, like this one just posted on TripAdvisor by Charles from Black Mountain, sorta take our breath away and make us pause & bow our heads. If you've driven from Black Mountain to Hendersonville and back, you'll better understand. Thank you, Charles!

MAKE MY DAY!
Shelly Enjoys a


Tombstone Tea


'N Peanuts!
Popcorn Sutton's
Last Still
Learn More
THE CARL SANDBURG
1829 OAK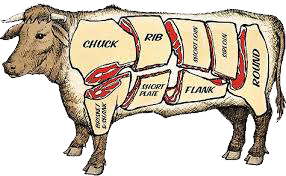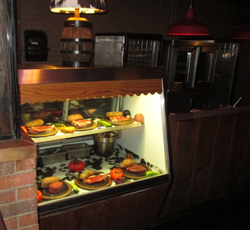 Great Steaks
from the Grill!
Best Burgers Anywhere!
The Best Burger you can make is by hand!
*America*
Home of the Free
Because of the Brave
Your Military Service
is Appreciated!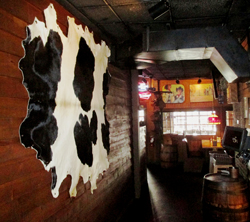 THE REAL DEAL!


Holstein Cowhide