Binion's Roadhouse
Hendersonville NC Steakhouse Restaurant & Bar
Home of the Perfect Steak
Serving Grilled Steaks, Chicken, Burgers, BBQ Ribs, Famous Tombstone Tea & Ice Cold Beer

News, Views, Happenings & More!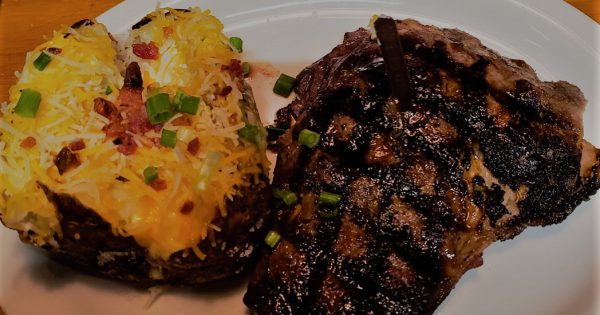 QUIZ – A young lady was just at a local restaurant. She ordered steak and a loaded bake. It arrived promptly and when it did, she took this fabulous photo. Can you guess the name of the restaurant? Hint: It's not part of a Chain. 🙂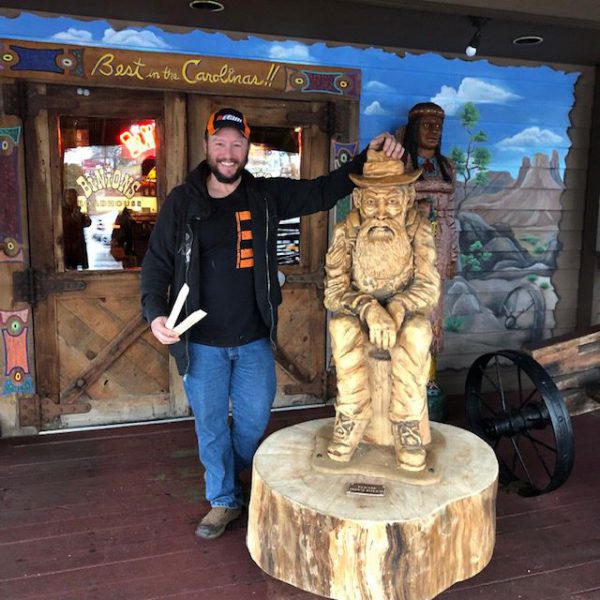 As is common over time, Popcorn developed a few cracks in his back. Since he did such a great job carving Popcorn for Binion's, we asked Mike Ayers, at Mountain Mike's Whetstone Woodworks in Maggie Valley, to repair him. Mike came over and made Popcorn good as new! Thank you, Mike ! 

MAKE MY DAY!
Shelly Enjoys a


Tombstone Tea


'N Peanuts!
Popcorn Sutton's
Last Still
Learn More
THE CARL SANDBURG
1829 OAK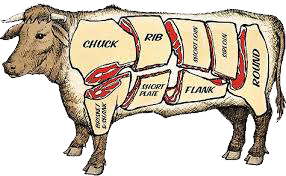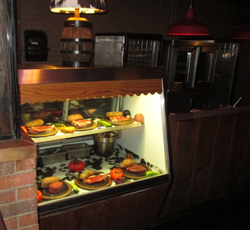 Great Steaks
from the Grill!
Best Burgers Anywhere!
The Best Burger you can make is by hand!
*America*
Home of the Free
Because of the Brave
Your Military Service
is Appreciated!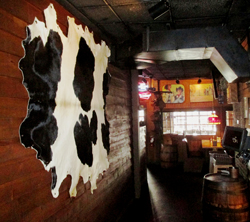 THE REAL DEAL!


Holstein Cowhide