Binion's Roadhouse
Hendersonville NC Steakhouse Restaurant & Bar
Home of the Perfect Steak
Serving Grilled Steaks, Chicken, Burgers, BBQ Ribs, Famous Tombstone Tea & Ice Cold Beer

Great Steaks
from the Grill!
Best Burgers Anywhere!
The Best Burger you can make is by hand!
*America*
Home of the Free
Because of the Brave
Your Military Service
is Appreciated!
THE REAL DEAL!


Holstein Cowhide
Binion's News & Events
The BIG BOOT at Binion's – A Fun, Exciting Project!

February 25, 2015

Ole Bob standing next to BINION"S BIG, "We Love Liberty" BOOT, designed and made especially for Binion's Roadhouse. "A VERY LOOOOOOOOONG project, but well worth it", according to Bob. "It's the only one in the world". Wyatt Earp is on the right side, Doc Holiday on the left. Both were survivors of the famous gunfight at the ...
Ole Bob's Restaurant, Bar & Other Adventures
BOB'S ON A ROLL! Recent Poker Tourney Wins: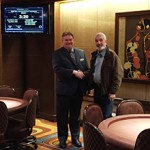 1st Place Texas Holdem Tournament
The Miraage-Las Vegas
Congrats by: Mark McBroom
Mirage Shift Manager
12/28/14 – 24 Players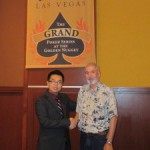 1st Place Texas Holdem Tournament
Golden Nugget – Las Vegas
Congrats By:  Tae Kim
Nugget Poker Floor Supervisor
6/9/14 –  31 Players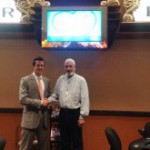 1st Place Texas Holdem Tournament
Bally's Casino-Las Vegas
Congrats By:Bret Maikranz,
Poker Room Supervisor
1/11/14 – 20 Players